LesInTech was founded in March 2007 by a group of specialists with practical experience in pelleting wood and other materials. The professional experience we have gained over the years in the bioenergy sector enables us to build new biofuel production facilities and to modernise the existing ones.
We pay great attention to the manufacturing technology of our production equipment. Therefore, fuel pellets from our company's pelleting plants are of high quality and meet all applicable international standards.
Launch of series equipment manufacturing
In 2013, LesInTech became the general supplier of equipment at several large sites, which led to the launch of production activities. Experience in the development and implementation of WFP (wood fuel pellet) production and the availability of our own design department allowed us to launch series manufacturing of both auxiliary:
Chain conveyors,
Rotary valves,
Disc separators,
Gas ducts,
Pneumatic conveyors,
Hoppers,
Screw conveyors,
Walking floor;
and main equipment:
heat generating plants on wood chips and shredded bark,
Drum dryers,
Pellet coolers,
Modular wood pelleting lines.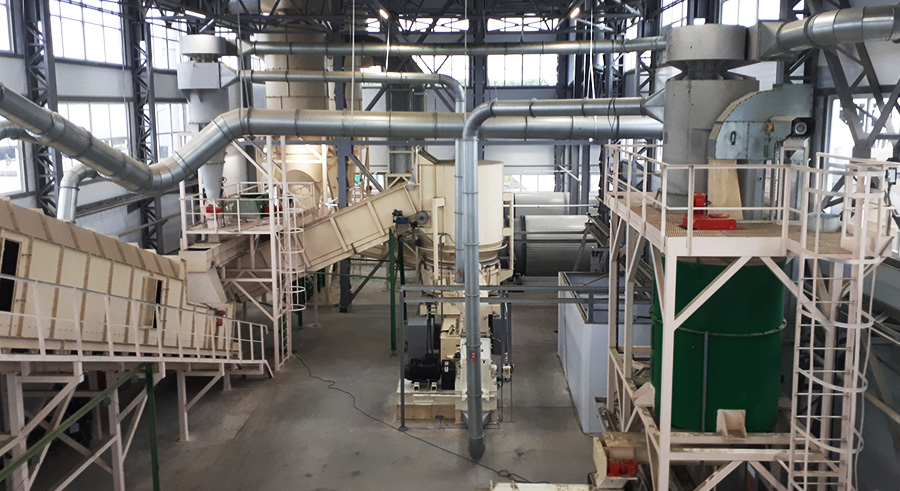 Today, LesInTech is proud of:
A well-established equipment production and supply for the processing industry;
A team of first-class engineering, manufacturing, mounting and commissioning experts;
A wide range of consulting, engineering, training, technical supervision and customer representation services;
Strong business contacts with leading manufacturers and suppliers of grinding, drying and pelleting equipment;
Close cooperation with regulatory authorities.
By focusing on long-term partnerships, we guarantee high quality, reliability and future profitability of all scale projects: from the construction and modernisation of singular equipment pieces to the implementation of turn-key ready plants.